BTS Jimin sold 1.45 Million copies in the 1st day of sale (HYBE confirms)
After the end of the first quarter of 2023, HYBE confirms through their investor presentation that BTS Jimin indeed sold 1.45 Million album copies on Day 1 of sale making him the record holder of most sold albums in the first day and week for a K-pop soloist. These updated figures are shocking due to the previously reported first-day sales on Hanteo. On March 24th, Hanteo reported that FACE by Jimin sold 1,021,532 copies on its first day.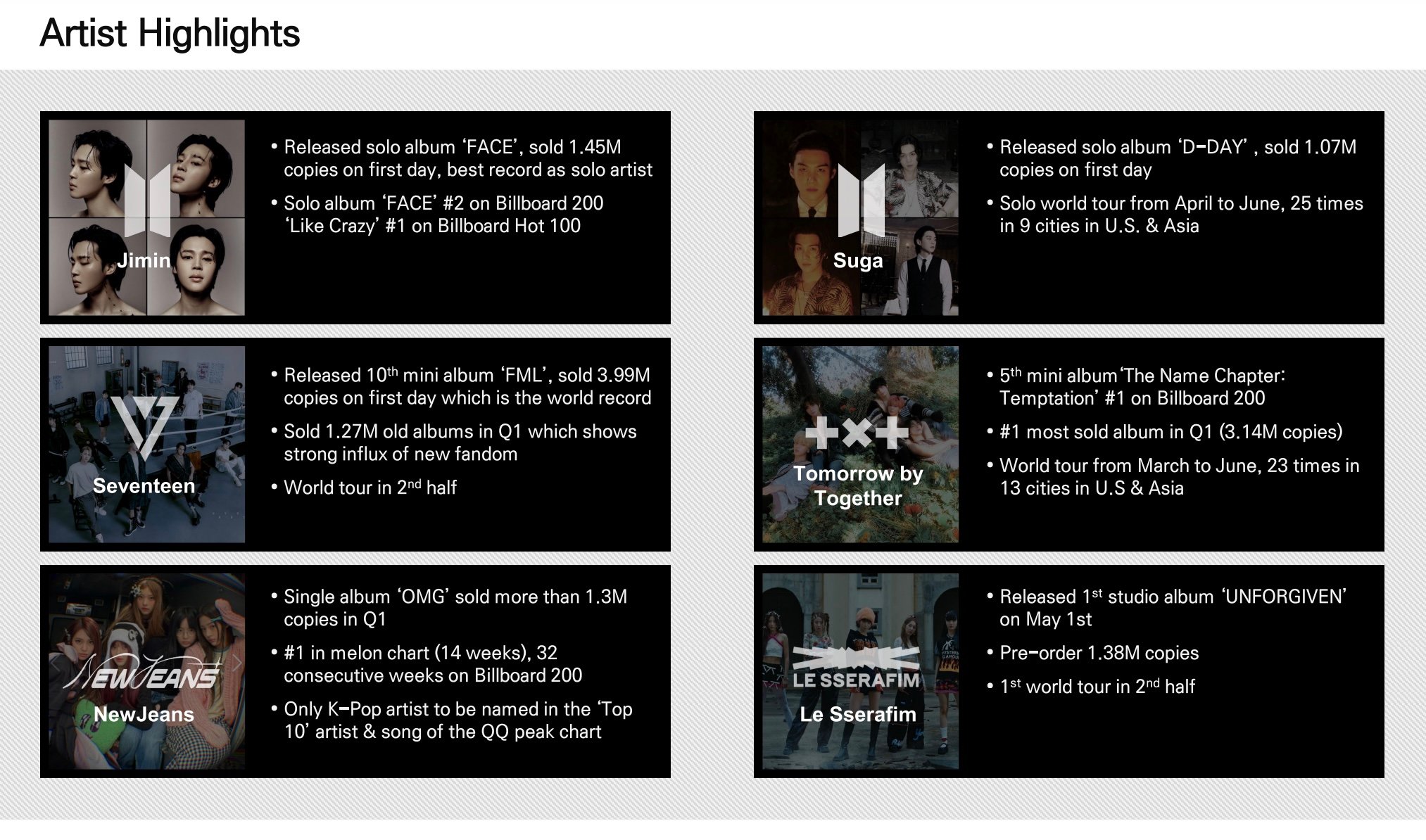 Here are the Confirmed first-day sales in the investor presentation, The presentation shows both Jimin's and bandmate Suga's first-day sales as well.

As well as this article published by MusicBusiness Worldwide confirms that Jimin holds the best record for first-day sales by a solo artist.