Nayeon and Jihyo Akgaes Fight over Main Vocal Position
It all started over a TWITTER POLL when user UPICK_twt whom asked fans of G-Idle, Le Sserrafim, TWICE, and Dreamcatcher to vote for the Best Main Vocalists.
Jihyo fans quickly called the poll out by saying that JIHYO is the official main vocalist of TWICE not Nayeon. Jihyo Fans and akgaes said that it was disrespectful to Jihyo since she actually holds the specific title not Nayeon.
They say that just because NAYEON sings parts of choruses in TWICE songs, the title of main vocalist is given for the best vocalist in the group. Which in TWICE's case is JIHYO whom trained for 10 years and even had aditional main vocalist training so it's disrespectful.
Nayeon fans and akgaes then said it was just a TWITTER POLL and not something to be taken seriously. Both Jihyo and Nayeon akgaes then went onto fight each other about whom has better vocals than the other.
Meanwhile, OT9 TWICE fanbases emailed UPICK_twt to clarify. UPICK said that the position vote was actually based on FAN VOTES. They then said that they put out candate reccomendations and that Nayeon fans voted for her, which is why she was on the poll.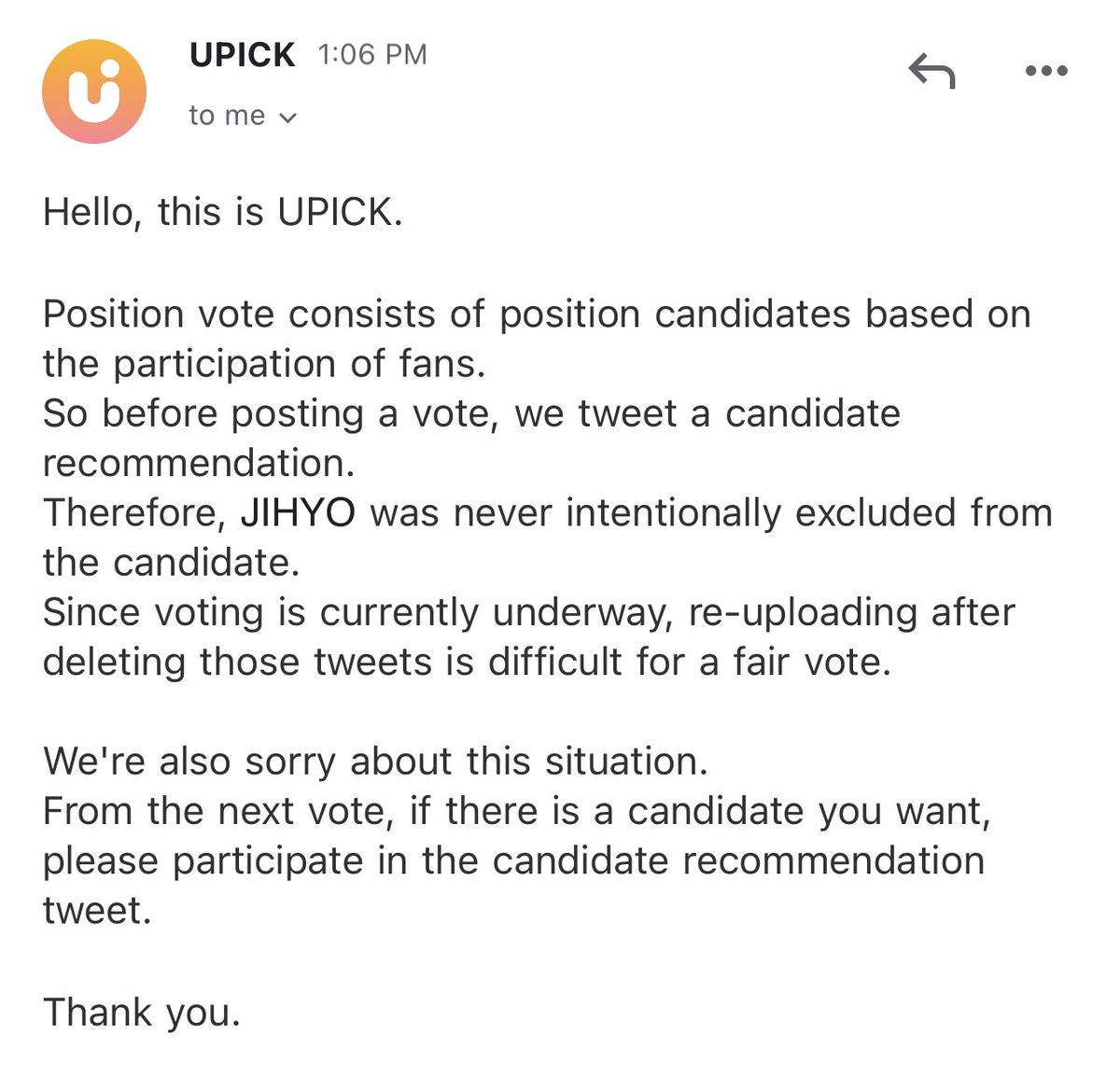 Nayeon akgaes then said that Jihyo stans were just too lazy to vote Jihyo on the poll and that Nayeon solo stans actually put in the effort and voted her.
Jihyo akgaes then said that it was never about Jihyo being excluded from the TWITTER POLL. It was that OT9 TWICE fans supported the poll. They also said that ONCE's were the one that reccomended Nayeon to the poll as well, not just her solo stans.
ONCE's got caught in the mess as they started getting mad at Jihyo solos and fanbases to call out the post, instead of just supporting Nayeon. ONCE's were also just brushing away the situation and voting Nayeon.