The Downfall of TWICE in South Korea
After TWICE received their trophy for More and More during their second week of promotion, they did what every normal Idol group would do: sing during an encore. When it was Momo's turn to sing, netizens noticed that her vocals were very squeaky and nauseating.
Every time, in 2020, when another popular group had an encore, netizens would talk about/compare their vocals to TWICE's. Netizens even went through other groups' old encores and started badmouthing TWICE.
There were no harsh effects from the More and More scandal in 2020, but the K-GP was starting to lose respect for the Nation's Girl Group. An example is when TWICE claimed their fifth music show win for More and More, and in their encore stage, a man can be heard saying, "Wow, they're really bad at singing."
Twice's next two title tracks, "I Can't Stop Me" and "Alcohol Free," also sparked controversy. A netizen stated, 'Were they whispering? Like, at least, balance the volume so that it won't look obvious that they're super hesitant to sing. Thousands of comments like these badmouthed Twice's vocals and their talents.
Their next comeback was clearly affected by the scandals. TWICE's first English single and prerelease, "The Feels," debuted at #84 on MelOn, but that was brushed off due to the fact that it was an English song. However, Twice's title track, "Scientist," debuted horribly on almost every Korean platform, excluding Bugs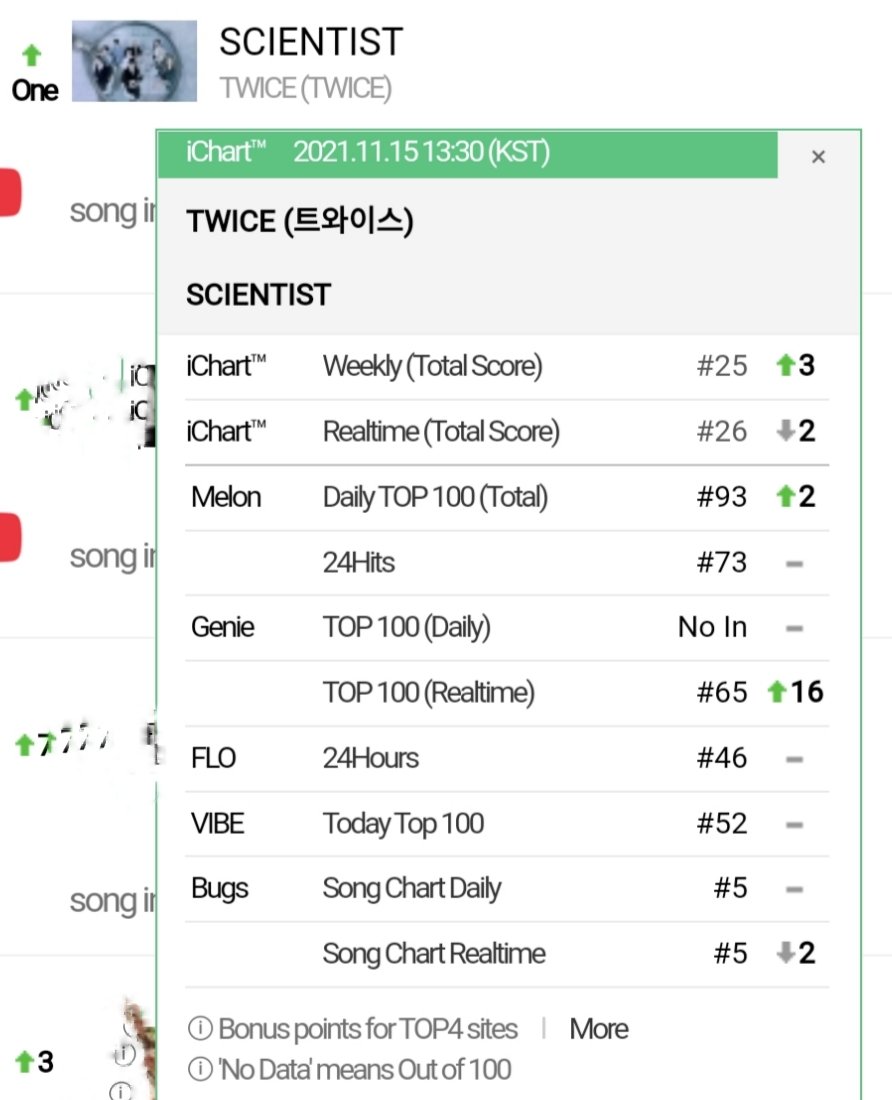 Thus another influx of hate occured where K-netizens and I-netizens were saying that Twice was 'over' and didn't deserve to be the Nation's Girl Group. Some netizens believed that TWICE could redeem themselves with their next comeback but their next title track, "Talk That Talk," didn't do well on Korean platforms.
Their latest songs, "Moonlight Sunrise" and "Set Me Free," both lasted less than 4 hours on every Korean platform. Twice failed to enter the top 10 most streamed artists in Spotify Korea, and Set Me Free debuted with 8k streams.
"TWICE, falls out of the top 100 after 1 day… Their heydays are gone"
In the end, Twice will always have the legacy of being one of South Korea's biggest girl groups, but they have fallen from their throne of being #1.