The Weeknd talking about BLACKPINK Jennie in his new song?
Today Bad Bunny, Travis Scott and The Weeknd released their new collaboration named "KPOP"
The Weeknd's verse in the song spiked interest of many fans and non fans as they believe the verse is about Jennie from Blackpink
The Weeknd's verse in the song: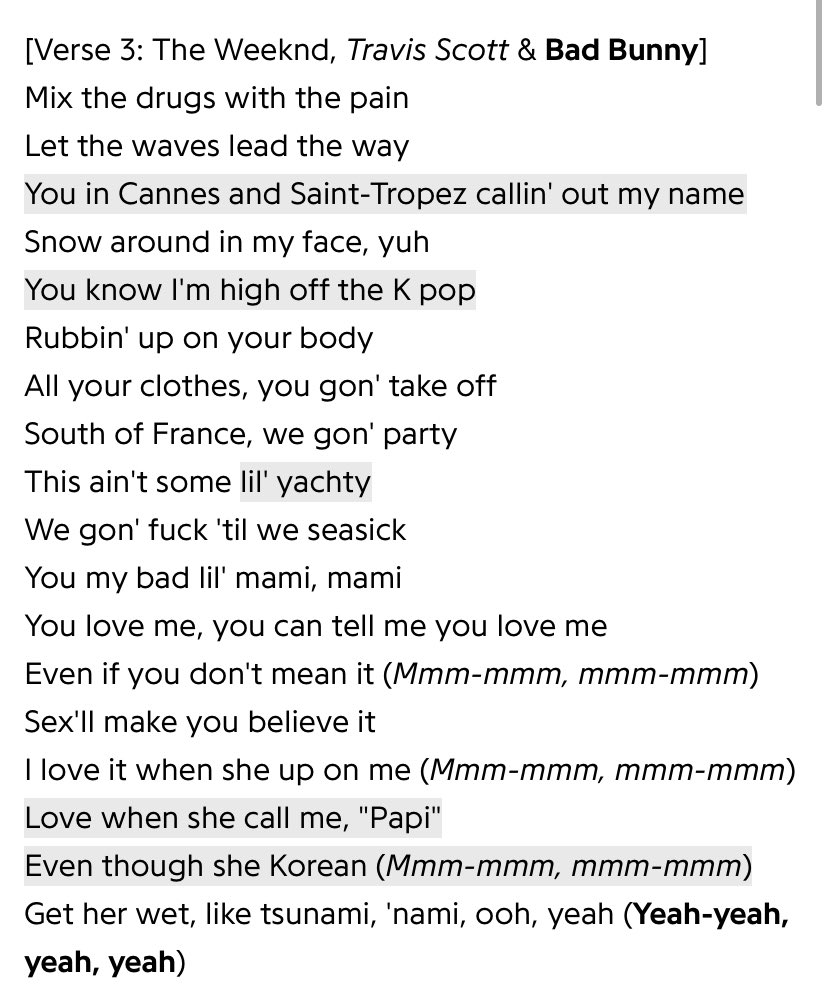 People believe its Jennie because
1. Jennie attended Cannes for The Idol premiere
2. The Weeknd said in the song "I'm high off K-pop" and Jennie is only K-pop artist he is closest to
3. He also mentioned in the song the woman he is singing about is a Korean, though Korean actress Hoyeon once appeared in his MV but she is not a KPOP artist so that leaves us with Jennie who is not only Korean but also a Kpop artist who attended the Cannes festival.